THE LONG WALK by Diane Creber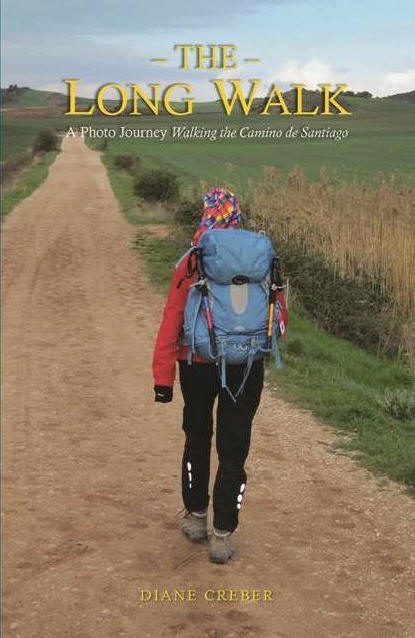 Available at various bookstores in and around Kingston, Ontario including Novel Idea, 156 Princess Street, Kingston, Truesdale's General Store, Sydenham, Book Store Cafe, Camden East and Amazon and Kindle or email:
Walking the Camino de Santiago, an 800 kilometre trek across northern Spain, would be an ordeal at any time - but doing it in early spring and facing blizzard conditions - a typhoon, and rain almost every day, gives a new perspective. Diane's story describes the adventure she and her husband Tim encountered in a light-hearted, humorous manner that will have you laughing out loud. She describes meeting the many interesting characters along the way, and explains the history of why, for over a thousand years, pilgrims have travelled this path.
As Diane walks, she comes to question the motives of fellow walkers and her own reasons, while trying to understand what faith is. It is also a love story about a couple who grows even closer while walking.
Published by Cronk Lake Studios. $20.00